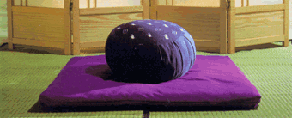 WELCOME to YogaMats - handcrafted mats and bolsters made from all-natural, high-quality materials specially designed to benefit all levels of yoga, bodywork, and meditation. More than just pillows, our products are your invitation to a new experience of well being.


You may order our products direct by email or call (415) 626-7723.
Select the buttons above to read about us, our policies and our products. You may see our entire inventory by selecting our order form link.